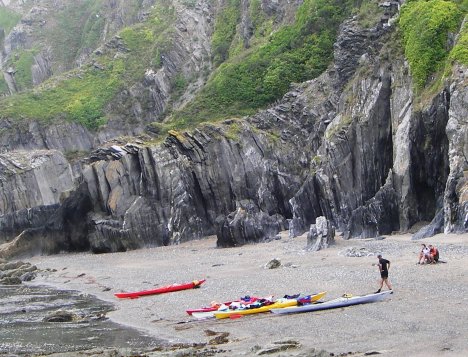 On the 28th August we left Dartmouth heading west, not knowing how far we would get. In fact we made Looe in three days, about 80km. It was good weather until nearly the very end when the wind freshened and a threatening thunderstorm drove us to land in Whitsand bay, west of Plymouth. We spied a flag with CAFE written on it, in a most unexpected and desolate stretch of rocky coast. The surf was disconcerting but the food was good.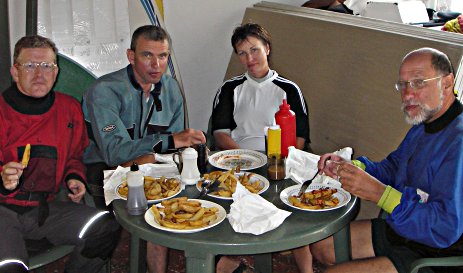 Before that we had dined in classic style in Mount Edgcumbe garden west of Plymouth,
But usually we just cooked on the sand, in the evening sun.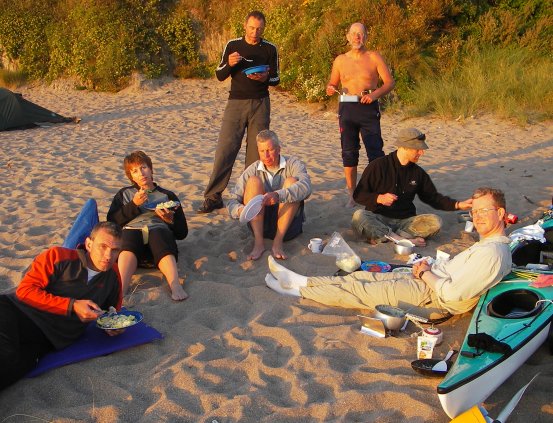 We camped on the shore. Here is our first campsite just west of Torcross: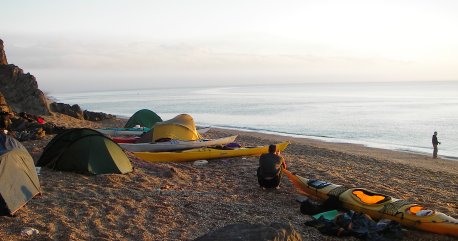 Finally, we paddled in failing light and rising sea towards Looe: