Our party of eight, from the Vedbæk canoe club north of Copenhagen, camped on Dragsö, just west of Karlskrona. From there we paddled around the fortifications of Sweden's main naval base since the 17th century, and around the tree covered islands of the Blekinge skærgaard. The first picture shows the powder store and fortress on Ljungskär (L on the second picture, a bronze plaque which shows the islands surrounding the naval base).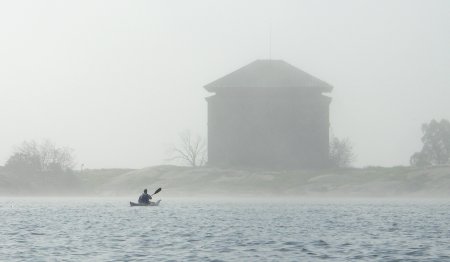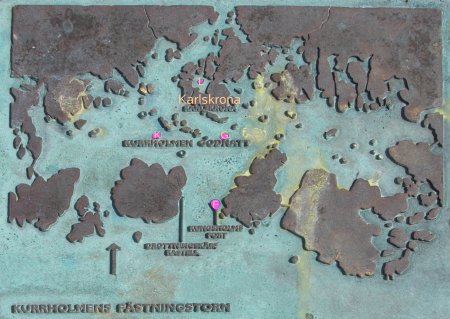 The most impressive fort is Kungsholmen, started in 1680 but reaching its present state around 1850. The water gate at the right of the picture opens into a semicircular walled harbour.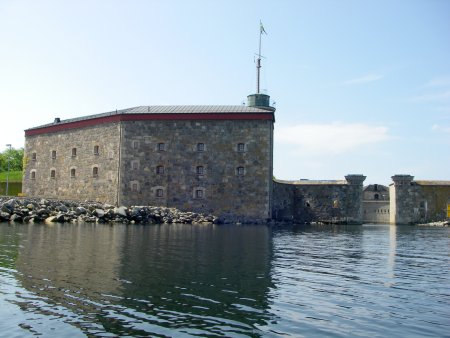 Kurrholmen (below) and Godnatt (below that) are mid nineteenth century forts guarding the shipping lane into Karlskrona.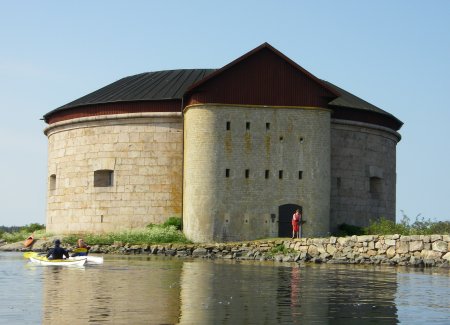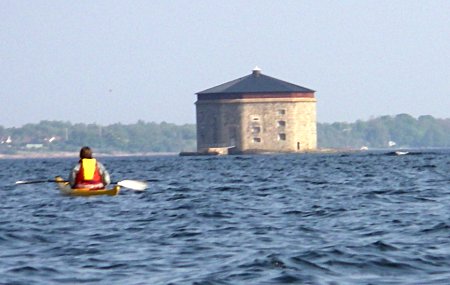 The inner islands are covered with trees and have a rich flora, kept in good condition by grazing cattle. There are so many wooded islands that it is not always easy to navigate, even though one of us had a recording GPS device installed in her boat by her husband.