This is the first post on the blog of the Canoe section of the Dartmouth Yacht Club in Devon UK.
First, we have to get into the water. Here's how, but don't try it on your own. You need to be given a strong outward push to avoid sliding down the concrete wall.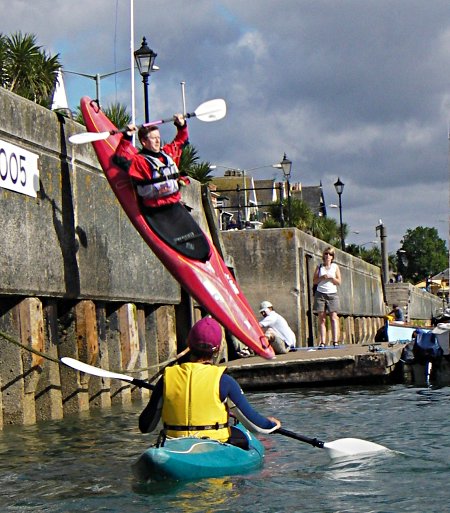 We do tip over in the water occasionally, the next picture shows an advanced technique used to bring to land a group of six men who have lost four kayaks. We are not usually so incompetent, but we do prepare for such events, in warm sunny weather.