In late May Tim Padfield joined three Danish friends for a tour around the Swedish west coast near the Norwegian border. Here are the granite outer islands viewed from the relatively lush island nature reserve Hjärterön (click for a larger image).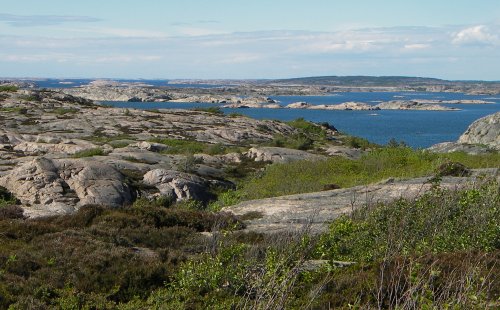 On the mainland granite we spotted an elk with young, who spotted us and revealed the dry passage through the swampy low ground.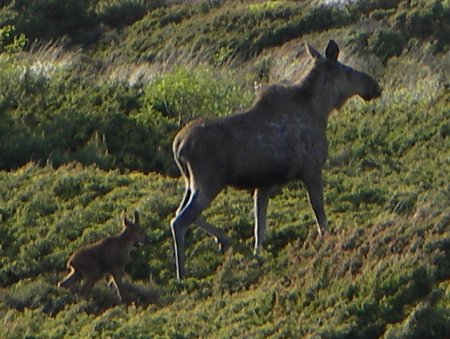 We camped for two nights on the island Stor Svinningen, our only company a flock of Icelandic horses. It was too breezy for the insects to bother us.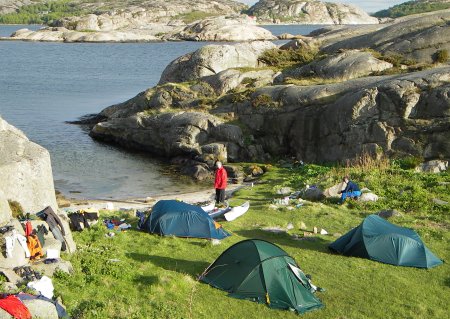 The weather was windy, cool and sometimes sunny.
It's not always easy to land or launch where the granite islands plunge steeply into the sea.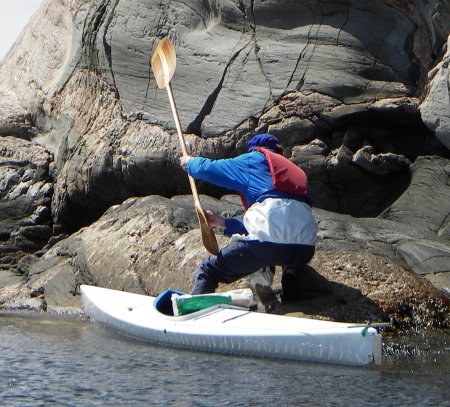 The tour finished after about 85 km paddling, in the lush shallow end of Sannäs fjord, in a hailstorm.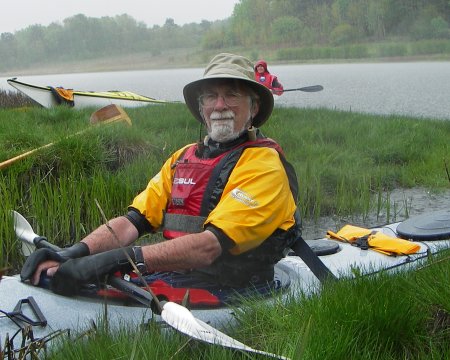 The kayak which Tim (above) borrowed from his other club, in Vedbæk north of Copenhagen, was a Valley Aquanaut. He gives it a good review: relatively narrow but stable with an effective skeg for straight tracking in side winds and well behaved in a choppy sea.