Frustrated by scary breaking waves in our attempt to paddle from Dartmouth to Berry Head, Bjørn motored us to Brixham and we tried again, from the eastern side and with milder wind and sea.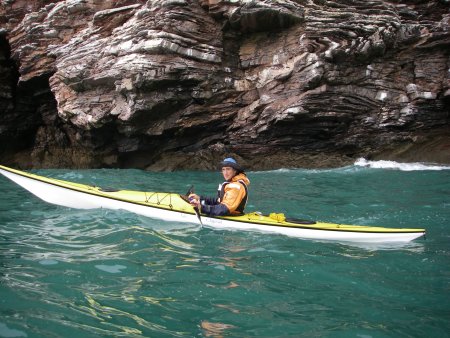 The swell was now from the south and reflected from the steep cliffs, giving choppy water so we could not explore the caves. The water was a lovely clear green colour. We reached Man sands for our lunch break,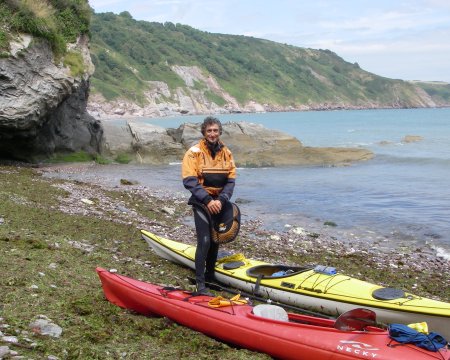 then returned for a snack in the beachside cafe at Brixham and a stroll up to the botanical rarities of Berry head. Pyramidal orchid Anacamptis pyramidalis was almost finished, so the summer flowers are nearly over.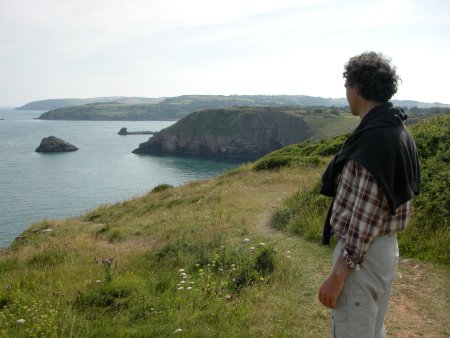 Tim P