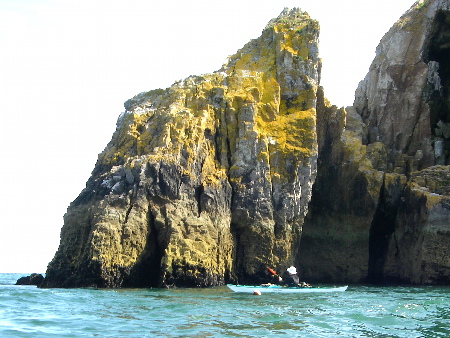 The contorted limestone strata of Sharkham point, near Brixham, have been exposed to weathering in ancient times, then covered by red sandstone and re-eroded. The headland is hollow, so that from sea level one hears the eerie booming of the swell breaking deep within the cliff.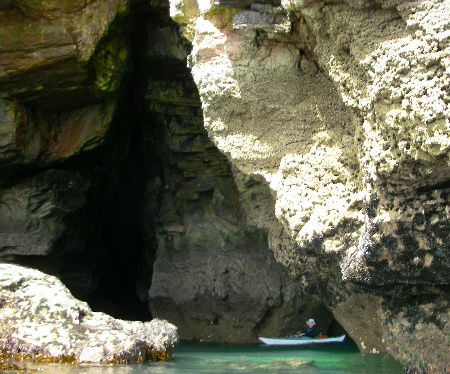 The cliffs of Berry Head are famous climbing walls, with the considerable advantage that a missed grab will result in no more damage than a big splash.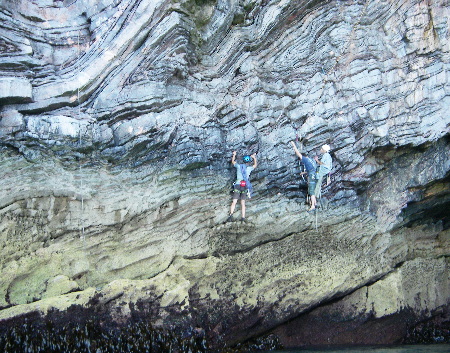 Berry Head is 12 km from Dartmouth, from headland to headland, so it is an easy day trip by sea kayak, though long sections of coast offer no landing places. Another 2 km gets one to Brixham (though there is a tide race around the headland) where there is road access for one way paddling.
tim P