Dartmouth is quiet after the busy regatta week. Here is a picture of the Dartmouth Yacht Club, our parent organisation. It is the building behind the palm trees.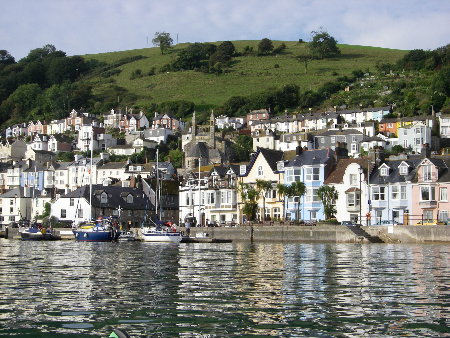 The day started with quiet weather also but soon the southerly breeze became fresh and our excursion had to be shortened, giving a long lunch break in Mill Bay Cove.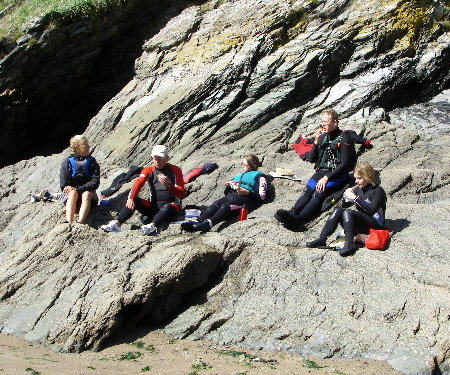 On the way back the low spring tide allowed us to sneak into the basement of the WW2 sea defence of Dartmouth. According to legend, a wire or net was stretched across the harbour mouth and on the upper floor, torpedoes were waiting to puncture ships snared in the cable.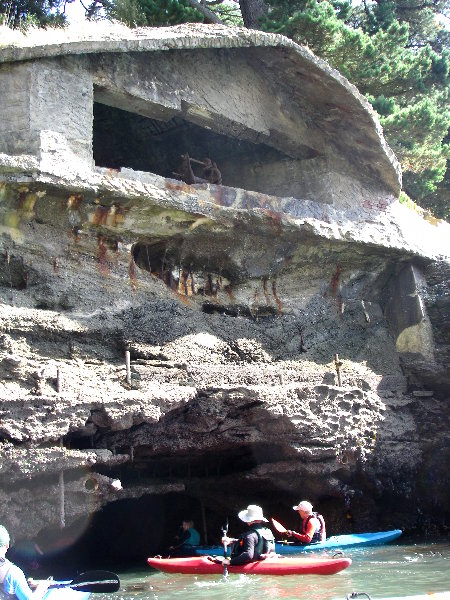 The irregular roof line seems un-military, but it was surely made, and maybe painted, to imitate a thatch roof to fool the aerial photograph. A socially aware interpreter would however have known that the South Hams coast is decorated with the summer houses of the Edwardian rich. They didn't make so many thatched follies.
timP