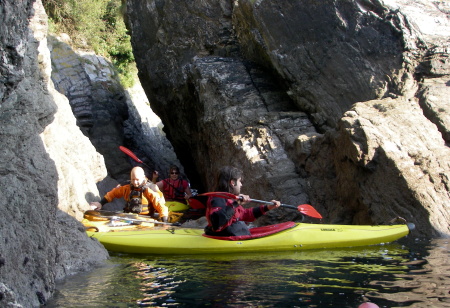 Our last official Sunday excursion was a glorious day, warm and sunny and calm enough to squeeze through the cracks of the coast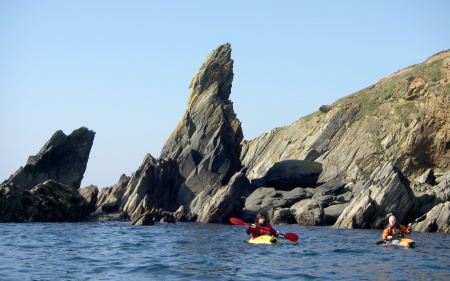 Combe rocks are pointy bits sticking up west of Dartmouth. Mike celebrated the day with a jump, caught in this picture taken against the sun and manipulated to separate the moving from the fixed shadow.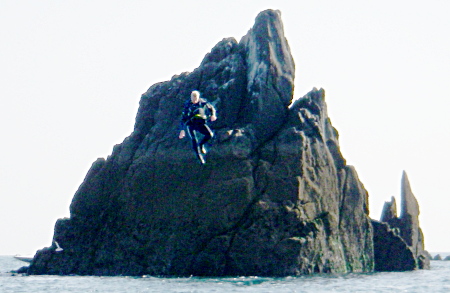 A barrel float holding up a mussel collecting rope arrangement was the site of Nat's unpremeditated jump into the water. Barrels are not as stable as rocks of Devonian shale.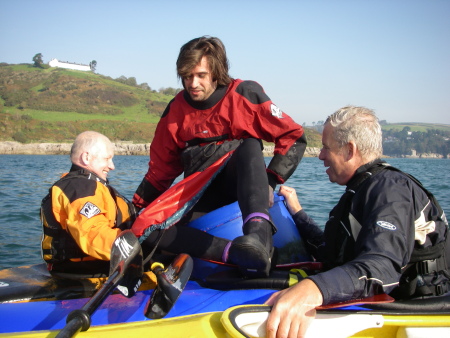 Paddling back up the Dart to Dittisham, I passed the dead branch on the steep slope of Lord's wood, where the Shags dry their wings. The holly tree underneath is white with droppings, but seems to thrive.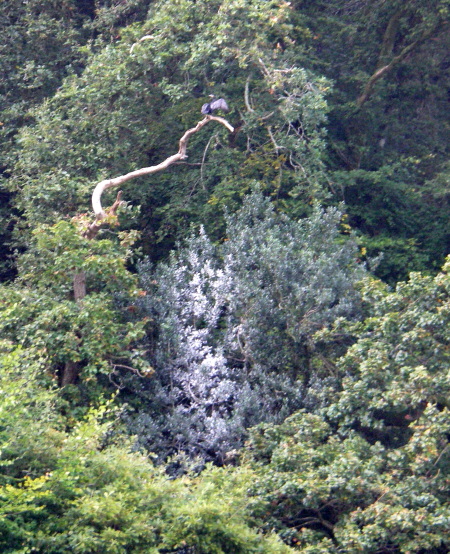 I've just got a load of logs from Lord's wood, for winter warmth beside the home fire. But I'll keep paddling also.
tim P