Autumn fog masked the colours of Dartmouth harbour today.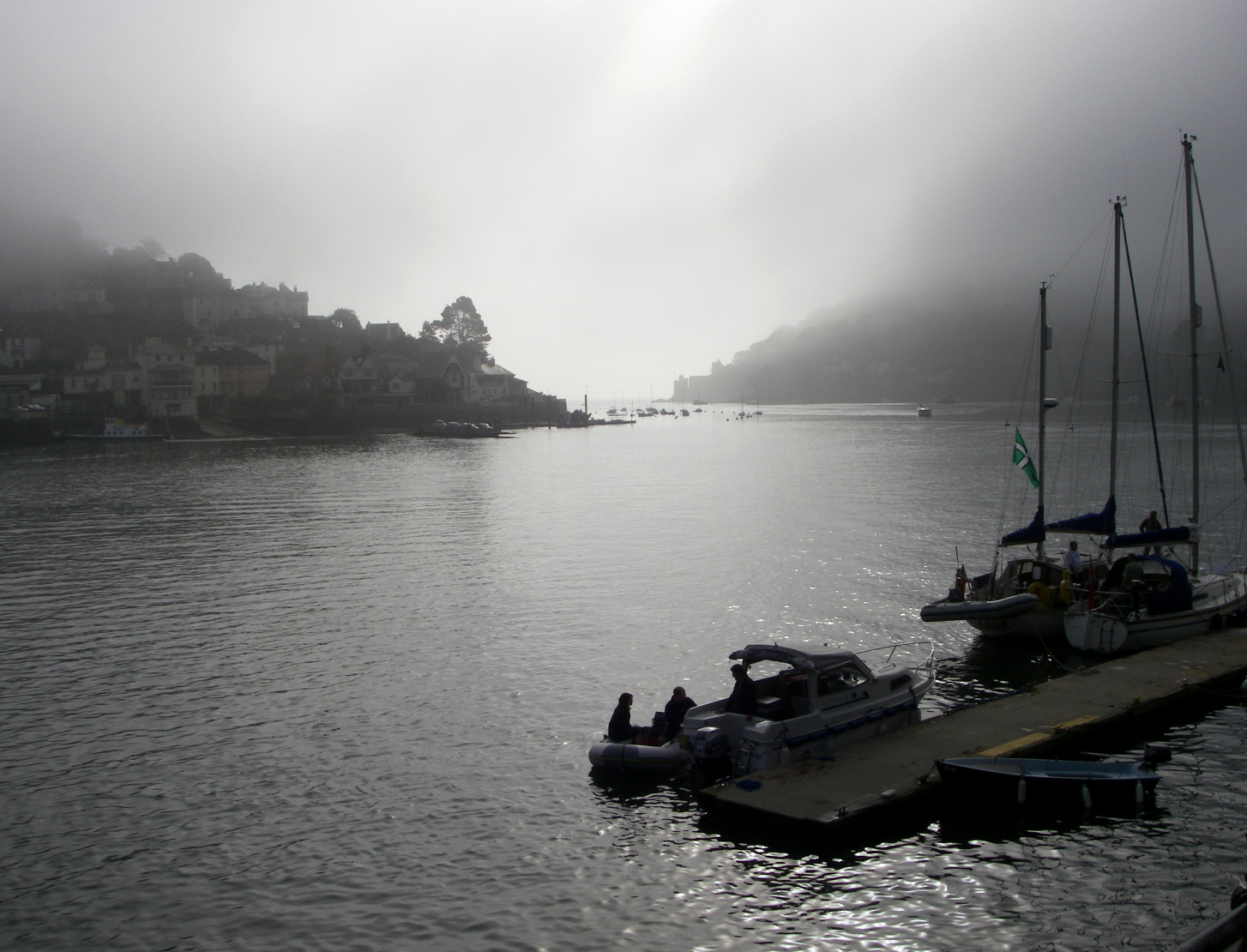 But the fog lifted and the colours appeared. The sea was calm and warm (15C).
The sun was bright. So it was time to perfect our rescues in anticipation of the cold water of early spring.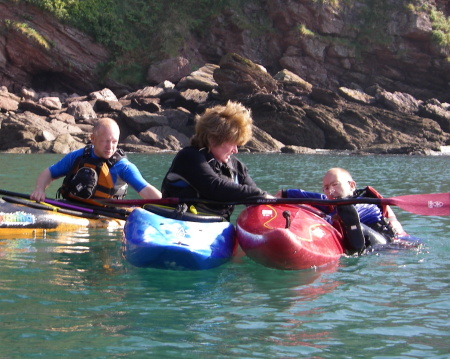 After a pause to warm up on the beach in Newfoundland cove, we played in the rock garden at Froward point (that's not a typo).