We four set out to camp at Scabbacombe. Tim F, Suzanne and Eugene, with tim P behind the camera in the green boat.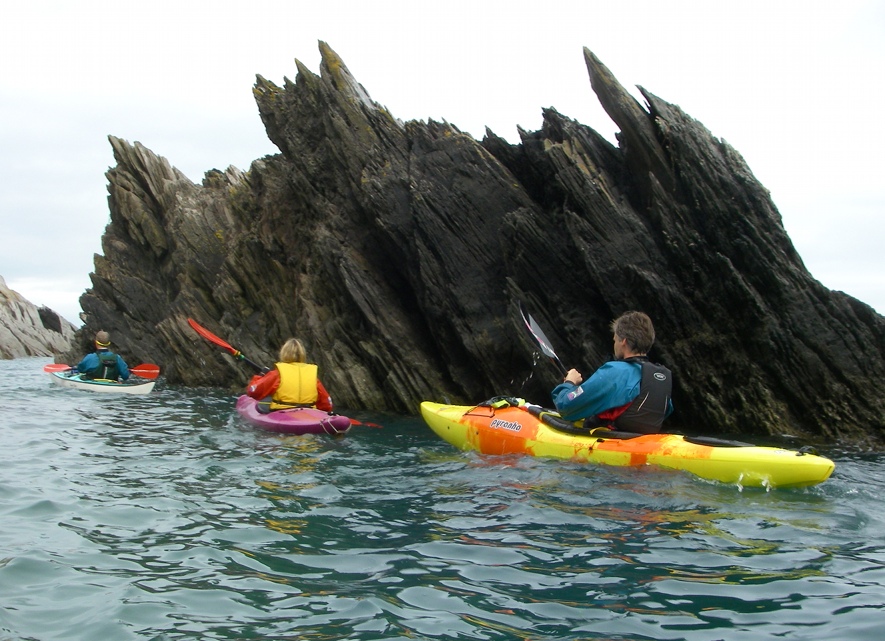 We landed in light drizzle and set up tents. In the foreground is a Hennessy Hammock, beached through lack of trees, but supported by a pair of Greenland paddles, demonstrating the versatility of this ancient style of paddling plank.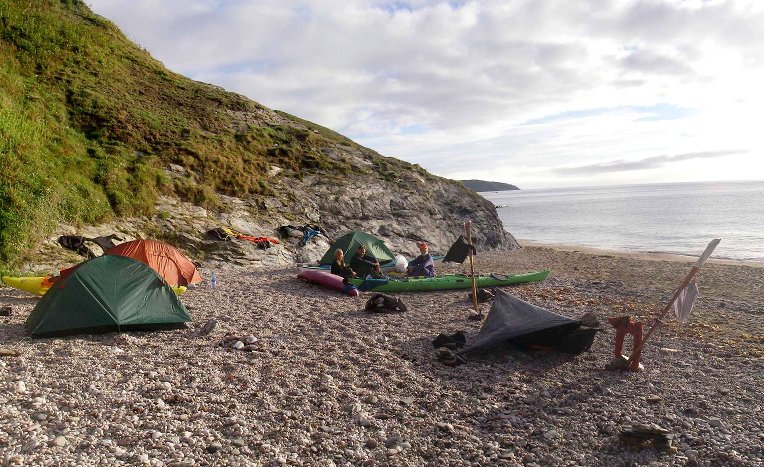 Photo by Tim Freeman
After a fish sauce pasta we relaxed as the drizzle increased and the light faded.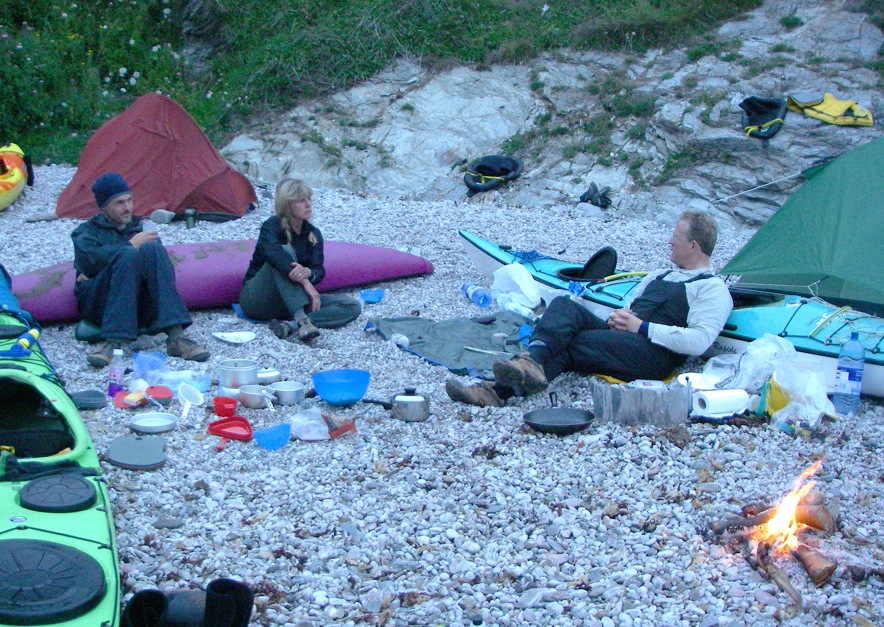 We awoke to sunshine and calm sea. Scabbacombe is not accessible by car, so is usually a peaceful place with occasional coastal path walkers resting from the repeated rise and fall of the path between Dartmouth and Brixham.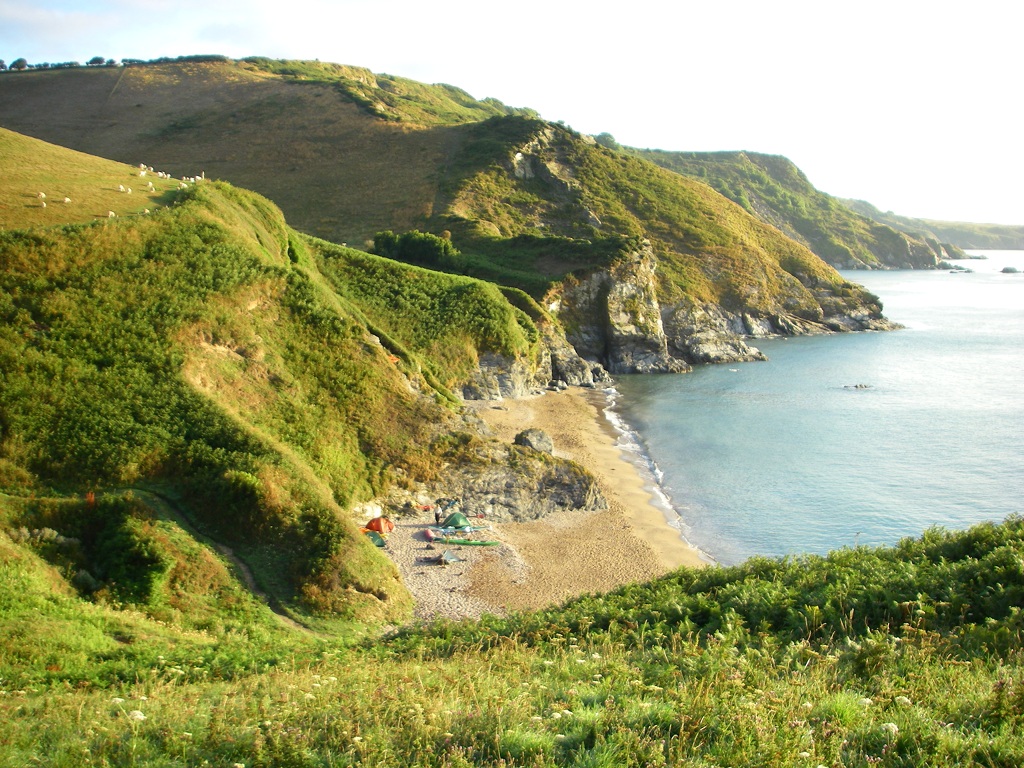 Tim P and Eugene continued towards Brixham. The sea was calm and the tide falling – an ideal time to explore the innumerable sea caves along this stretch of coast.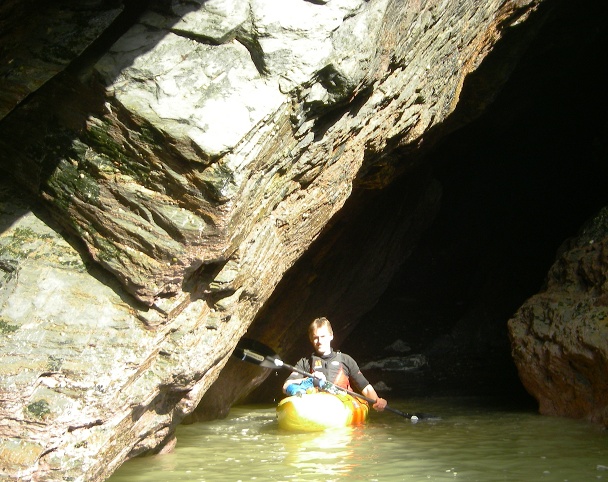 The rock strata become steadily more twisted as one approaches Berry Head. The folded limestone of Sharkham point provides dramatic scenery.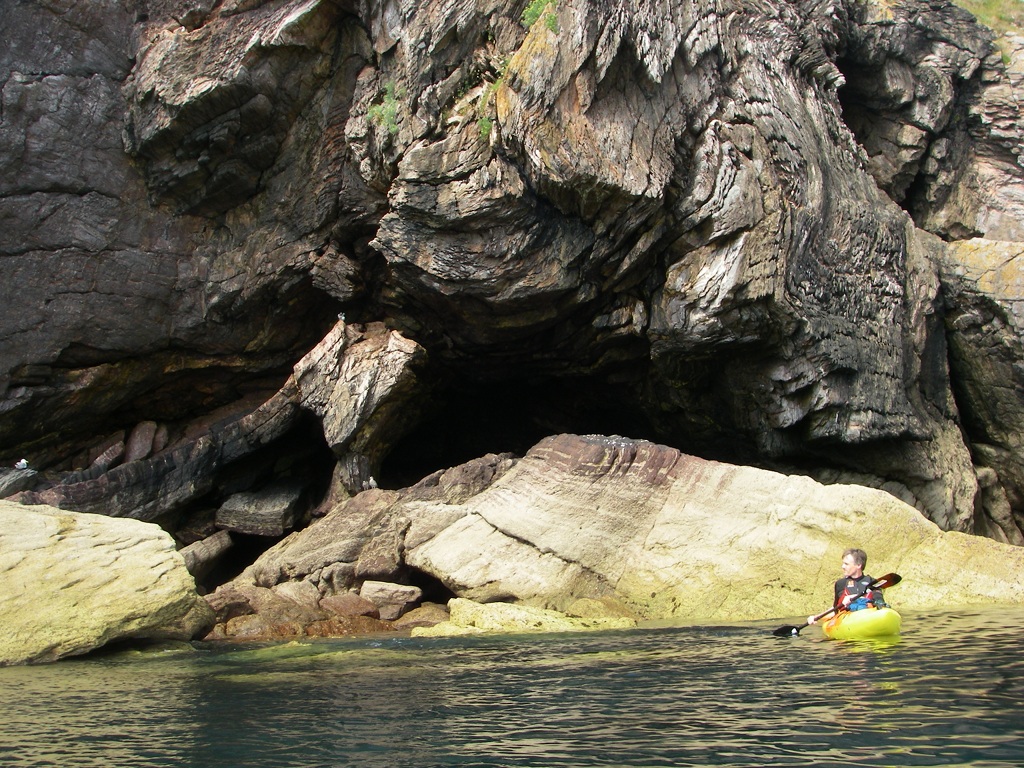 The massive coral reef limestone of Berry Head is flanked by layers of coral detritus washed down the reef slope, mixing with silt from the rivers draining into the shallow Devonian era sea. The strata are now strongly etched by weathering.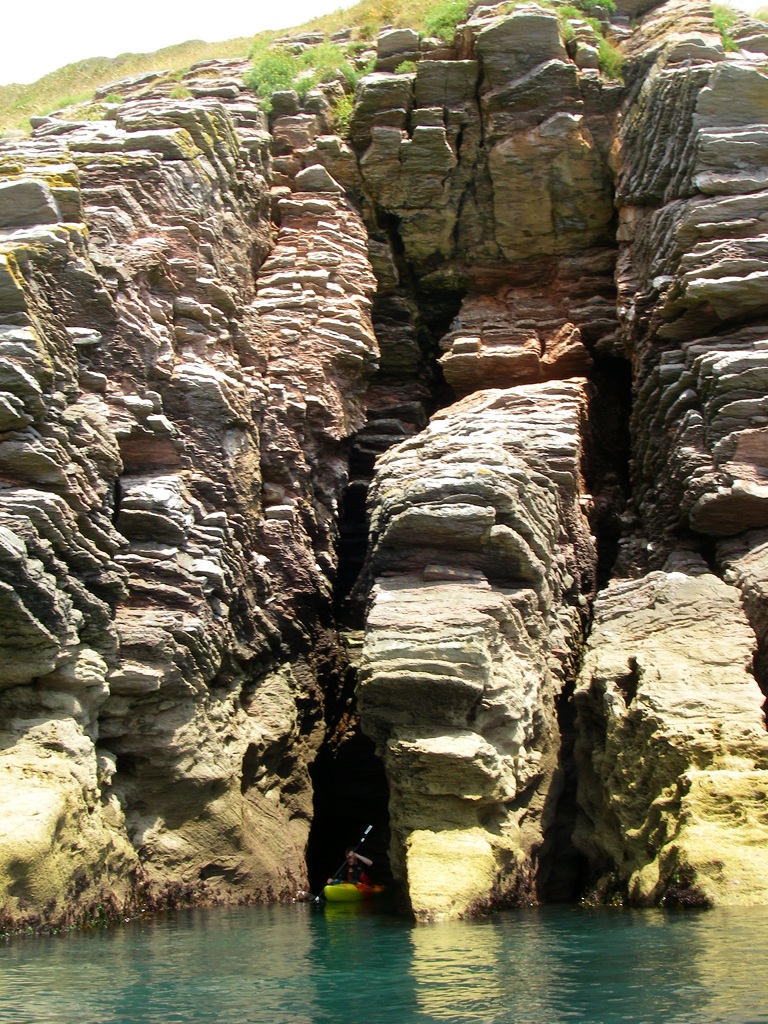 We turned Berry Head on the slack tide and paddled past the vast quarry towards lunch at the beach cafe at Brixham. Our return to Dartmouth was helped by a light following wind which pushed us against the tide.
timP