Pity the crabs. The dominant outdoor activity in Dartmouth in August is dropping a baited line from the waterfront and hauling up an ever naive crab.
We headed north west from this vision of childhood innocence, and careless cruelty, towards Stoke Gabriel for dinner. The 5.2m tide swept us up, against the wind, and into occasional shafts of late evening sunlight.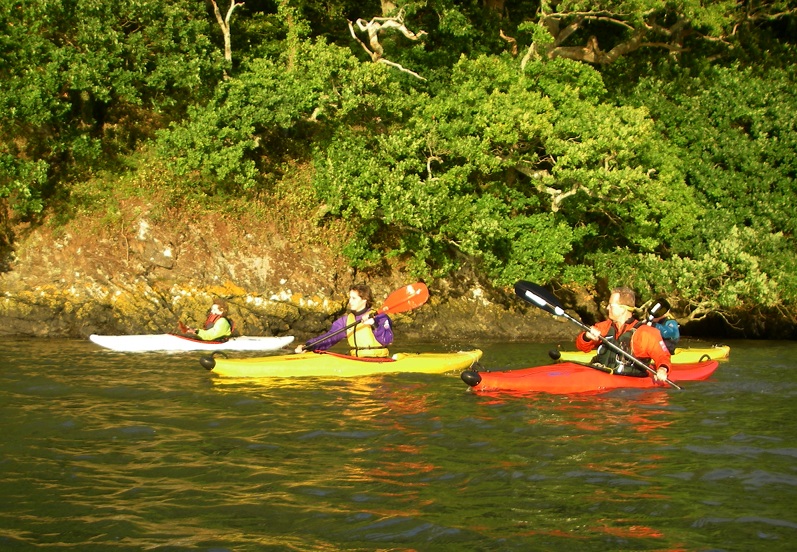 The sky cleared for our return. The wind dropped and the ebb tide rushed us down to Dartmouth, heading for zero metres – right down to the tidal datum. That allowed us to rest our paddles and watch the display of the Perseid meteor shower, matched in the water by the sparse transient sparkle of phosphorescent algae.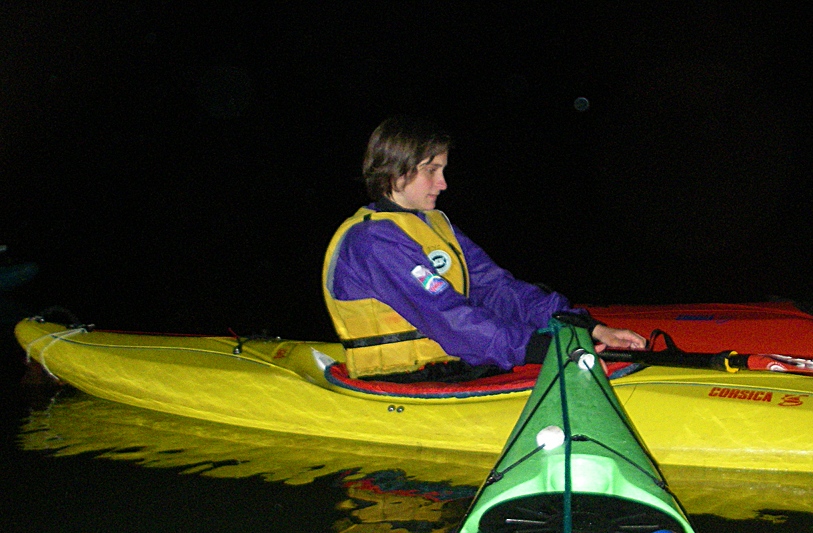 tim P