The ladies, and a few gents, from Paignton had decided to try something new and challenging for a birthday party. However, all stayed dry. In spite of a series of challenges, such as creeping under a low bridge, which they chose to do all together.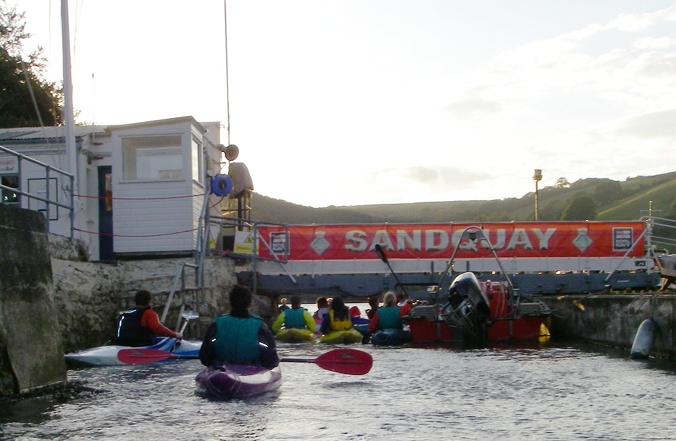 After that we ran around the canoe raft, and still kept dry.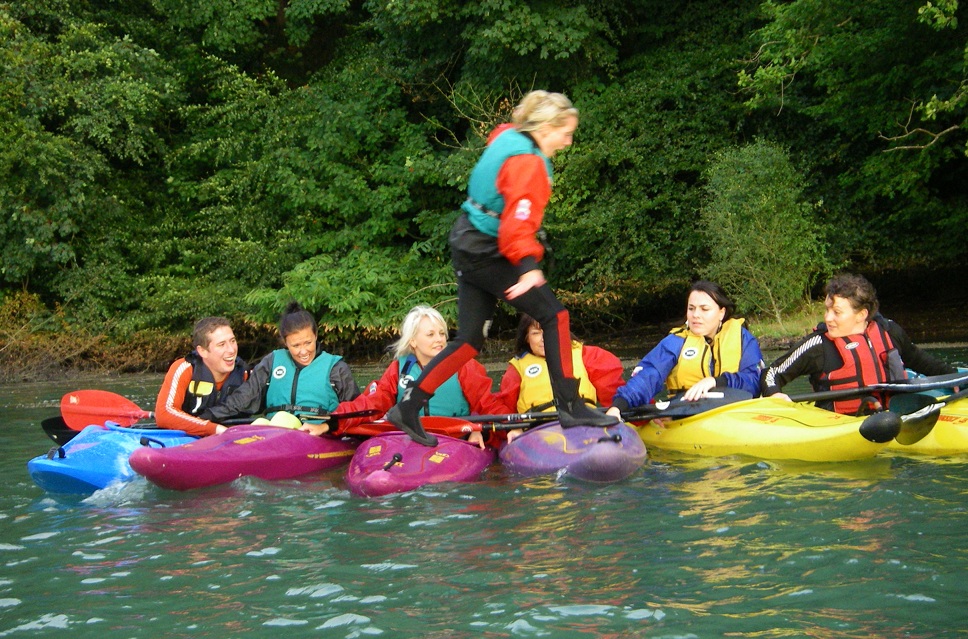 Finally we relaxed on shore.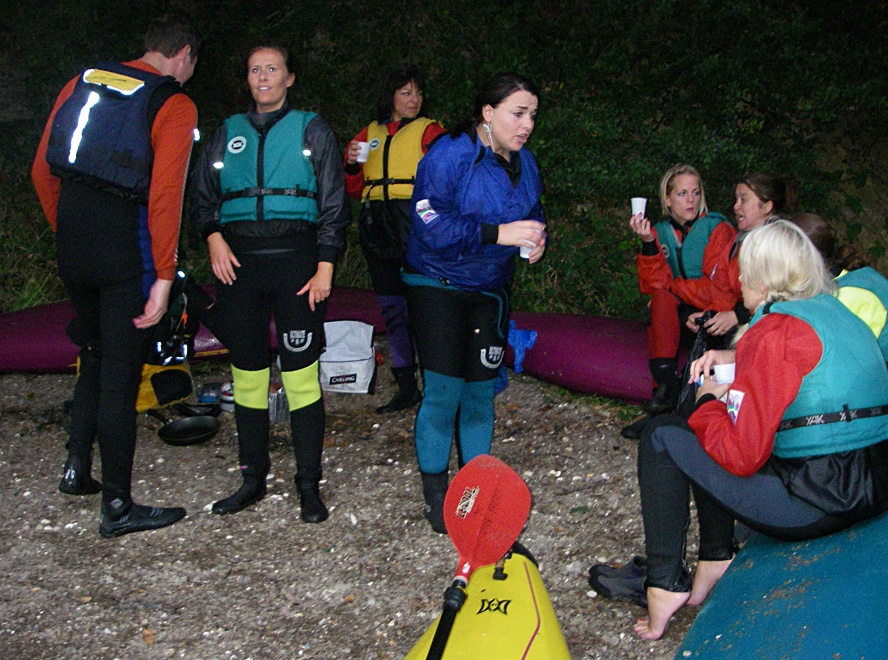 It is always good to have a fixed time for closing a party, even when it is going well. In this case the 5m spring tide was shrinking our beach to certain extinction at 21:30, so we paddled back, our erratic steering concealed by the darkness, but hinted at by occasional cries of alarm and indignation penetrating the chatter which held the invisible group together.
tim P