On high spring tides the water washes over the road in front of the Waterman's Arms pub at Bow Bridge, allowing convenient disembarkation but also limiting the time available for dining and wining before the tide retreats to leave a trickle of river water down the silted kilometre of Bow Creek until it reaches the main Dart river.
The seals also use the spring high tide to reach the rich feeding grounds in the shallows of the tidal Dart.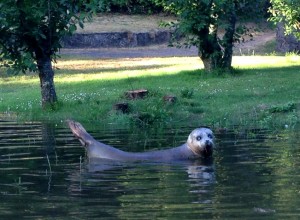 The Dartmouth Yacht Club canoe people dined twelve strong on this occasion.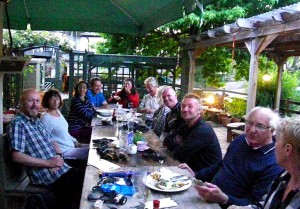 Several of the diners returned home by water.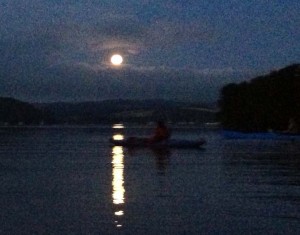 Photos by Tim Freeman