Tryggevælde stream is a nature reserve in Eastern Zealand, 30 km south of Copenhagen. The sluggish river is covered with yellow water lilies. The banks are mainly reed, with very few flowering plants. The damp meadows beside the stream are invisible, and our group didn't think to get out to look at the reportedly rich flora, being mainly concerned with completing the 11 km to the sea.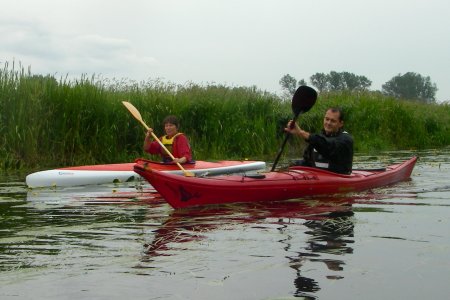 The rain turned to thunderstorm. We took a cool windswept lunch in a park near the mouth of the river.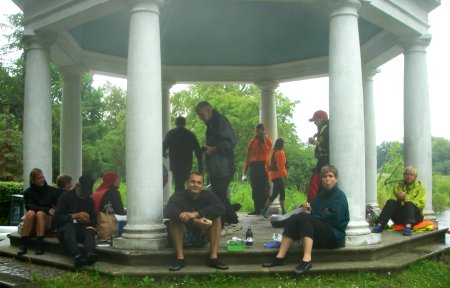 Much praise to Bjarne, the driver of the 20 kayak trailer. It took a while to load and unload the trailer and about an hour from clubhouse to the starting point. So there was much logistics for slender reward on a day where the weather dampened our spirits.
Tim P.